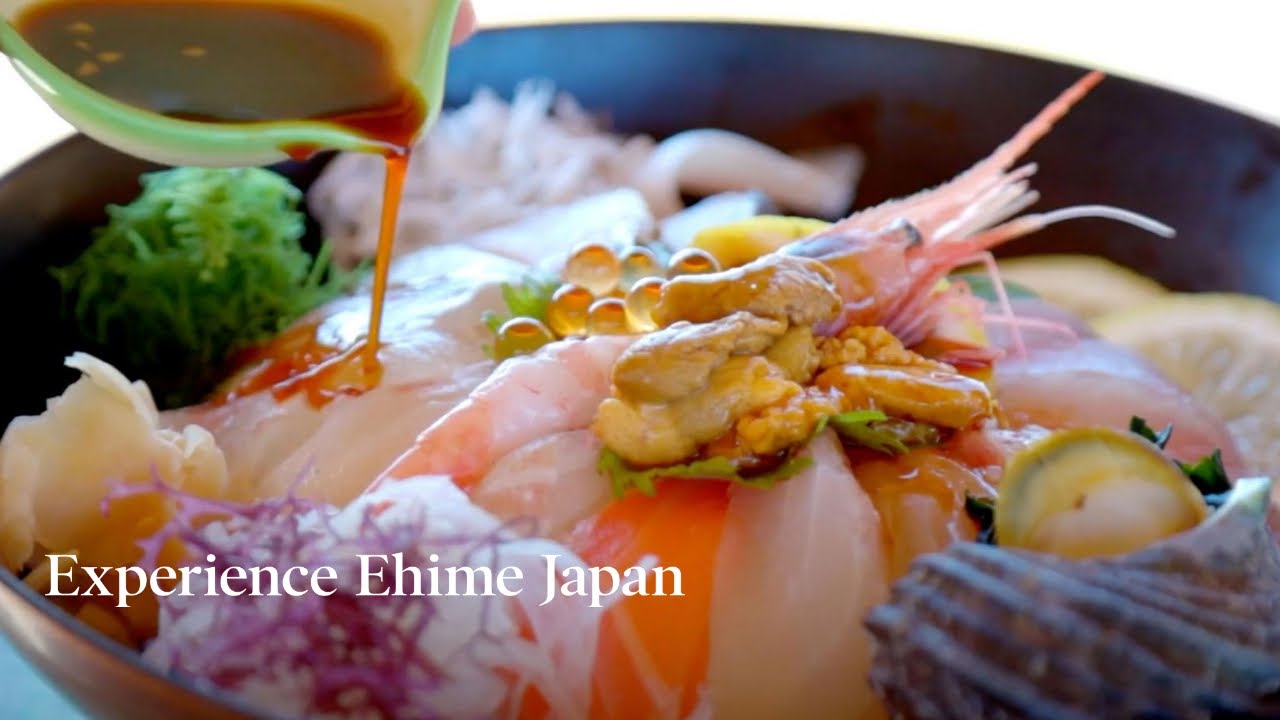 Food & Drink in Ehime
Savory taste from locally grown and the sea
Ehime Prefecture is divided into three regions: Toyo, Chuyo, and Nanyo. The difference of three regions leads to a variety of food cultures. Due to the warm weather, the varieties and produce of citrus fruits such as mandarin, iyokan, and decopon ranks the first in Japan. The exclusively grown beni-madonna and kanpei are popular too.
Besides, Ehime Prefecture is also a famous location of sake brewing which produces from the clear underground water flows from the Shikoku Mountains. There are 37 sake breweries and each of the local sake they made are superb.
Surrounded by Seto Inland Sea, a lot of restaurants in Ehime Prefecture are serving "Taimeshi" (sea bream rice) and other fresh seafood. Local snacks like "Imbari-yakitori" (skewered chicken) and "Senzanki" (deep fried chicken) are also exquisite. You will feel the hospitality of Ehime Prefecture from the "food".
#mandarin #Japanese sake #sea bream with rice #"Senzanki" (deep fried chicken)